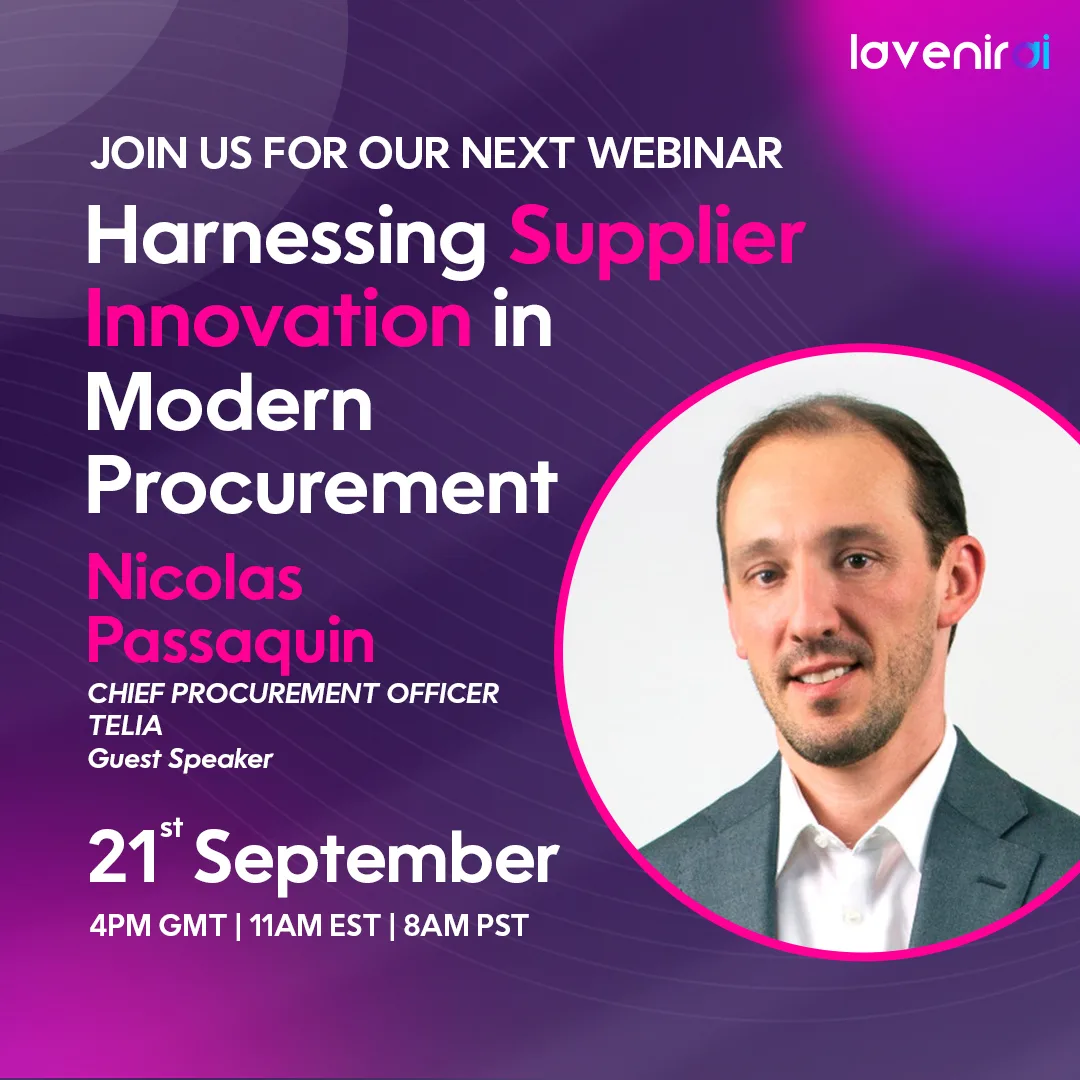 Join us on September 21st, 2023, for a transformative journey into the world of modern Procurement. Dive deep into the strategies, insights, and tools essential for tapping into the boundless well of supplier innovation.
Details:
– Date: September 21st, 2023
– Time: 4pm GMT | 11am EST | 8am PST
– Platform: Live on Zoom
Your Esteemed Hosts & Panelists:
Clive R Heal, the visionary CEO of LavenirAI.
Iain Campbell McKenna, Senior Global VP of LavenirAI.
Bill Michels, the dynamic Chief Commercial Officer of LavenirAI.
Special Guest: Nicolas Passaquin, the Head of Sourcing & Supply Chain CoE from Telia, bringing an external perspective on innovation and collaboration.
In this webinar, the panel will be discussing the techniques and tools that are driving the future of Procurement. Engage in dynamic discussions on the synergies between corporations and their suppliers, and discover how to cultivate a culture of mutual growth and innovation.
Don't miss this unique opportunity to engage with industry leaders and elevate Procurement strategies.