Simplifying negotiation training & development
We've focused on developing an easy-to-use platform with an intuitive interface that allows users to focus on their training and development, giving them a productive session, every time.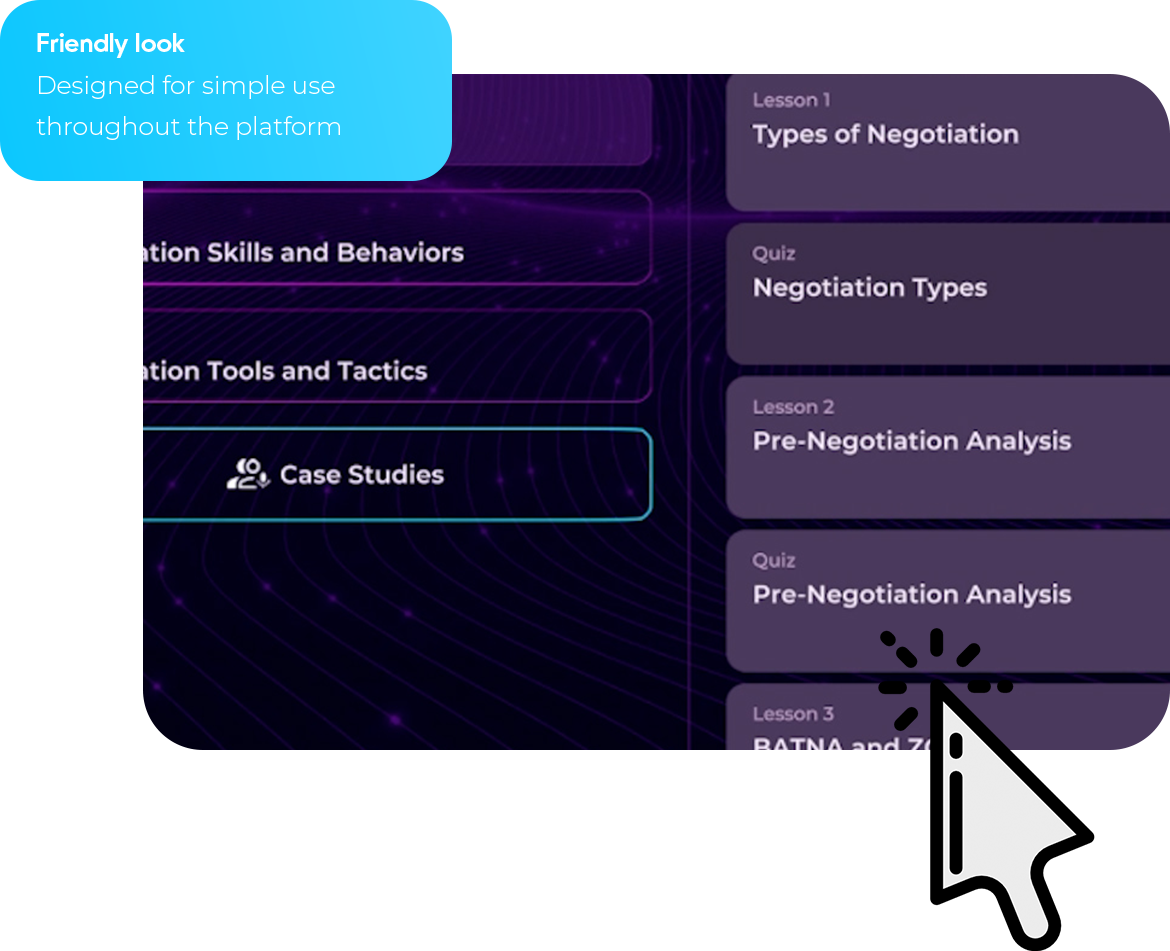 Easy-to-use user-centric platform
LavenirAI is designed to allow users to focus solely on their negotiation training, that is why we have created a platform that is so user friendly, even using it for the first time is simple. Focus your energy on bettering your techniques, not on a complicated userface!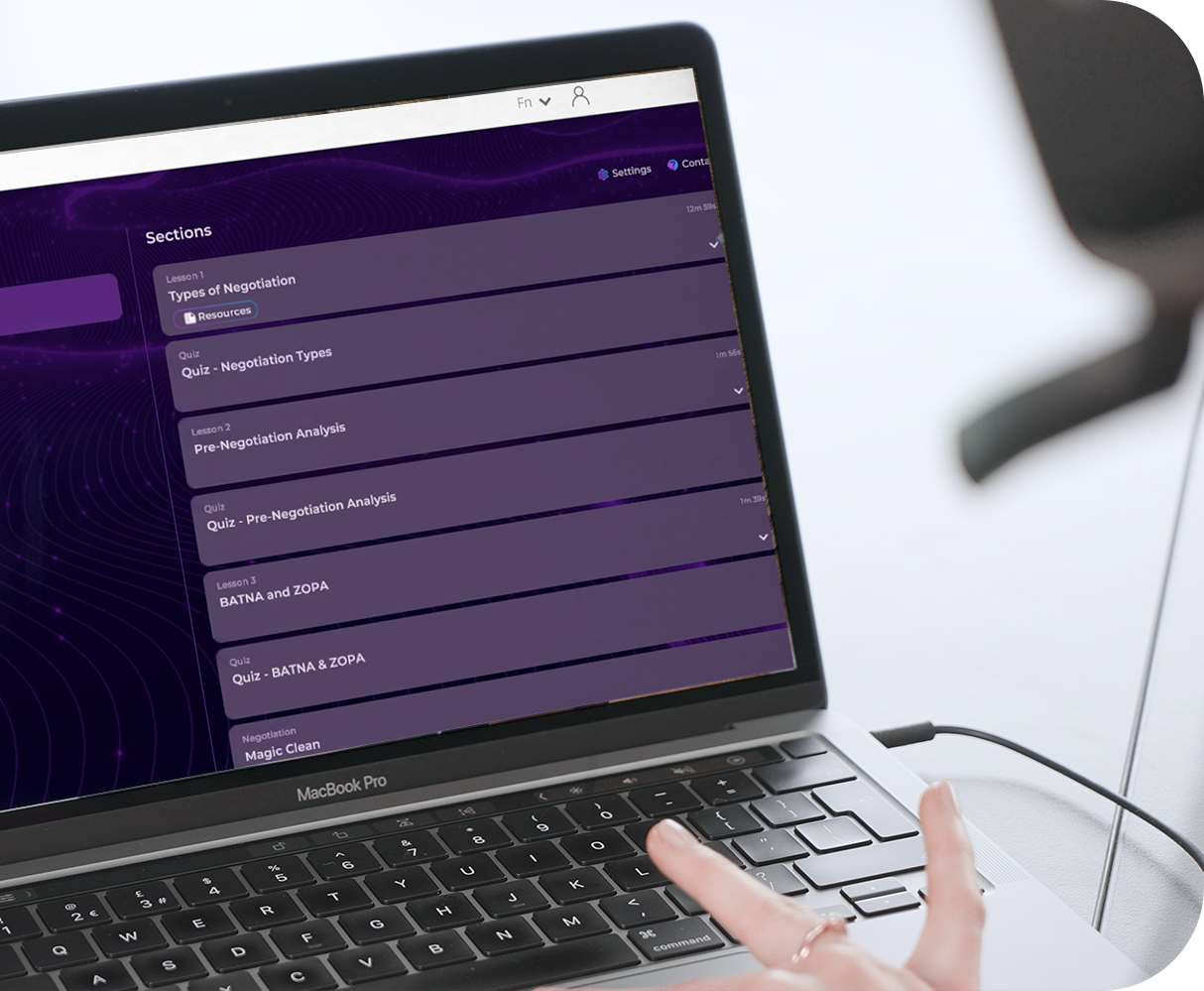 Simple appearance
With an emphasis on simplicity, the platform is easy to navigate, and advanced features are easily accessible.
Easy learning
LavenirAI's training platform boasts a friendly interface, allowing users of all levels to efficiently develop their negotiating skills.