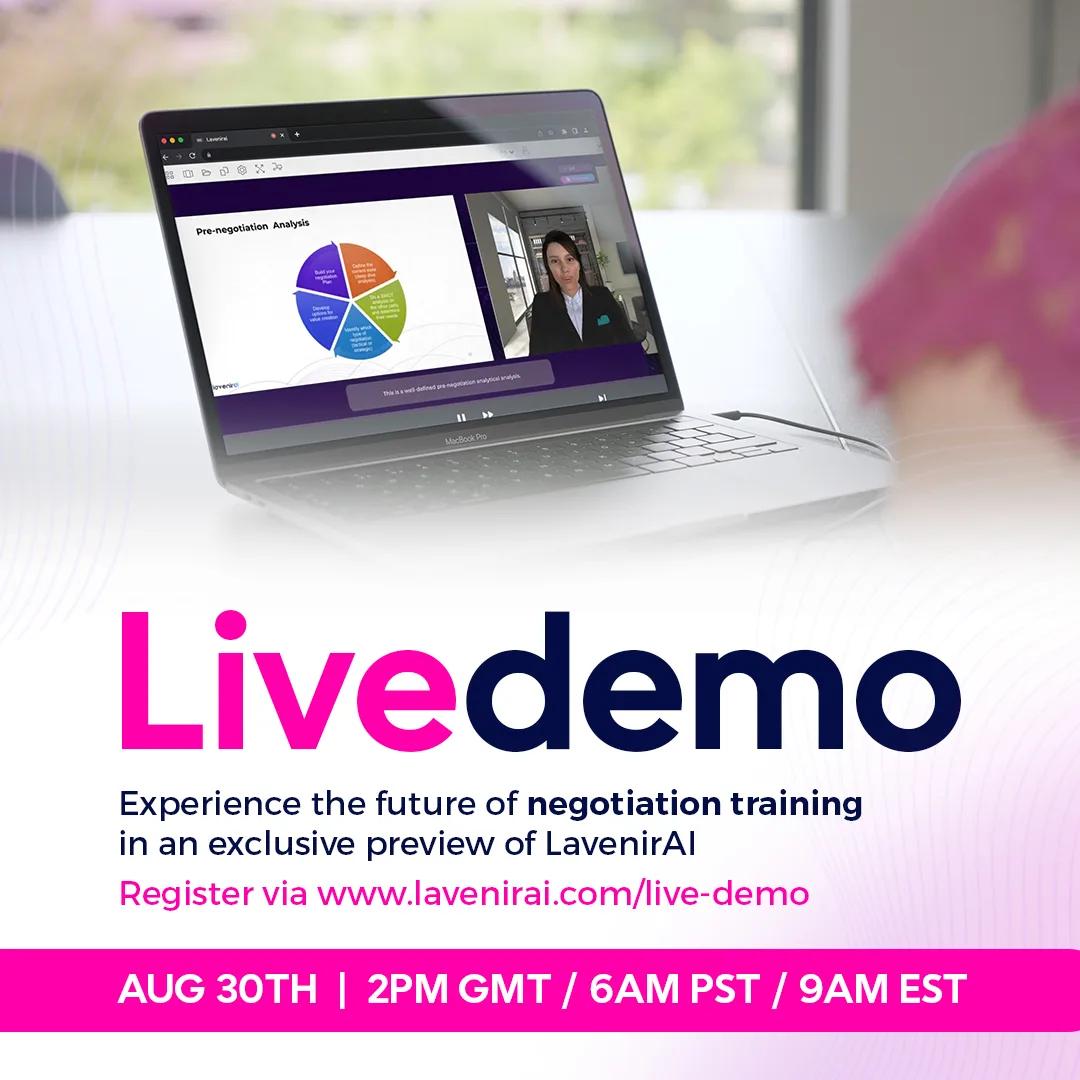 We invite you to join us for an exclusive live demonstration webinar of LavenirAI, the premier AI-powered negotiation and training platform.
We'll cover:
Real-Time Demonstration: Watch our AI avatars in action as we showcase the robust capabilities of our platform, illustrating the impressive potential for improved negotiation and training outcomes.
Platform Overview: Gain insights into the features and functionalities of LavenirAI, our innovative solution designed to streamline and optimize negotiation and training processes.
Q&A with Our Team: Engage directly with our experts in a dedicated Q&A session. This is your opportunity to deepen your understanding of our technology and its implications for your business operations.
Experience first-hand how LavenirAI is poised to disrupt traditional negotiation and training methodologies, bringing unprecedented value to organizations worldwide.
This event is not to be missed by those eager to stay at the forefront of AI technology. We look forward to showcasing the power and potential of LavenirAI.